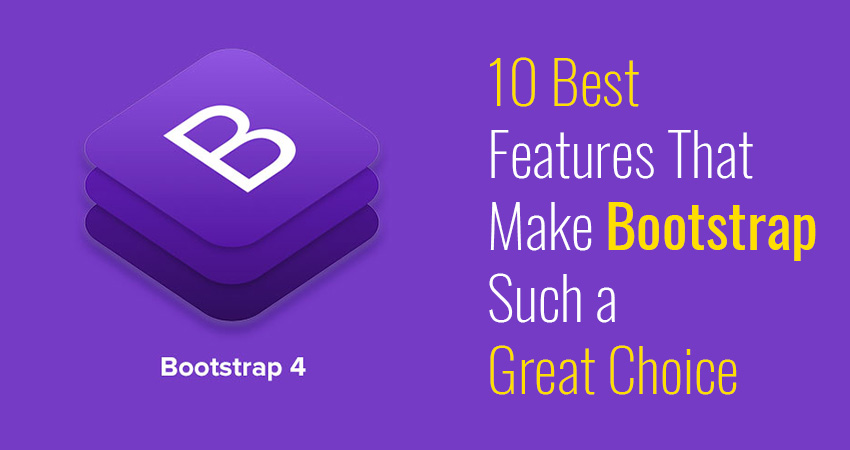 10 Best Features That Make Bootstrap Such a Great Choice
It is so easy to design websites and apps with the help of Bootstrap Admin Template. If you're not so convinced about this aspect, do check out the features listed below, which are some of the best 10 features Bootstrap can offer. You will understand that you don't have to be an experienced developer to make things happen.
You'll get started in no time
Bootstrap is a framework that was created to be used right away. You don't need any kind of preparation and everybody can use it, regardless of experience, training, and background. Just take it as it is and bring your project to life. It is user-friendly and has all the tools required to meet your needs and desires.
The integration will not be a problem
Bootstrap Admin Dashboard is so easy to integrate with whatever platform or framework you may be using already with your website. This is definitely not something you have to worry about, as this solution was made to work with anything and everything, easing your workload as you go.
The grid is powerful and versatile
The grid system is a fluid Flexbox with 12 columns, so it is very reliable for almost any task you may have in mind. Also, it is easy to use and you'll have the chance to adjust the resolution based on the screen you're using. It is up to you to use all the 12 columns, a part of them, or take each separately.
A very responsive solution
Responsiveness is a must these days, so you should know that Bootstrap Admin Web App will cover this part as well. You will have no problem making your website a mobile-friendly place, which will please not just search engines, but also the high number of mobile users out there.
Compatible with a wide range of browsers
You cannot impose the kind of browser people should use in order to enjoy your website. Everybody is free to utilize their preferred browser. Bootstrap will work amazingly well with every type of browser. It will look good and do its job regardless of the browser used for accessing your site.
You can customize it with ease
A certain degree of customization is always needed. With so many websites out there, most certainly you want to do something that will help your site and brand at the same time, stand out in the crowd. When it comes to customization and Bootstrap, it is a task that can be done fast and effective.
A high number of readily-available elements
You will never lose time with Bootstrap. On the contrary, you will get the chance to complete tasks very fast. This is due to the fact that there are elements already designed and good to know. Just choose the ones that work best for your project.
Numerous plugins waiting to be used
You can have your website ready in no time with the wide range of plugins offered by Bootstrap. It is extremely easy to adjust the functionality of your site and launch it in a very short period. After all, you would like to get things rolling as soon as possible, instead of working on a website for months in a row.
The Drop-Down menu option at your service
Drop-Down menus are elegant, practical, and modern, and Bootstrap gives you the chance to get one for your website. A great advantage is that you can even create a customized Drop-Drown menu, which will perfectly blend with the style and requirements of your website.
Backed-up by a stunning community
Do you know how Bootstrap ended up being such a complex and complete solution? There's an entire community of developers that work on improving it every single day. So, with Bootstrap, updates will always be available, allowing your website to stay in trends as time passes by.
MultiPurpose Admin Templates is our most advanced, best selling and highest rated Templates to date. Everything you would expect and more from one of the most popular Dashboard Admin Template related websites out there! www.multipurposethemes.com.