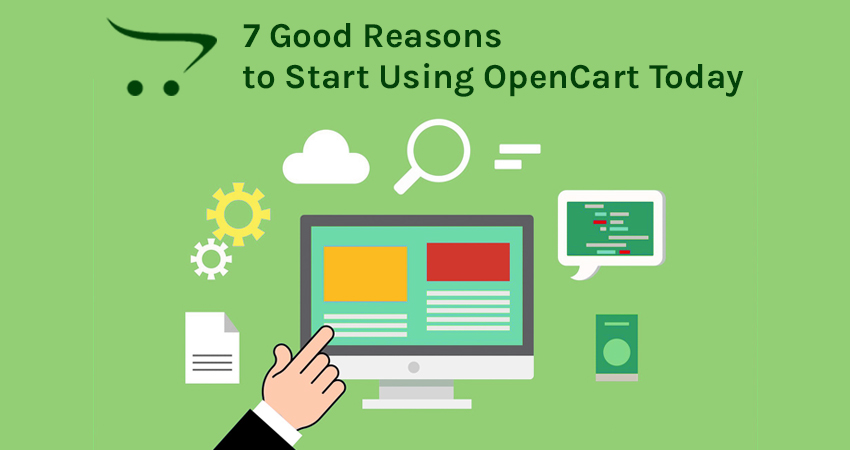 7 Good Reasons to Start Using OpenCart Today
It is very easy to start a business today, with minimum resources and just a bit of time from your side. A business in the e-commerce sector is the fastest and most accessible solution for every person in search of a way to earn money without investing too much. And when you have solutions like OpenCart, everything becomes even easier. You're not that convinced OpenCart is what you need. Then do have a look at 7 very good reasons to opt for it.
It is extremely easy to use
Are you worried that you don't know how to use OpenCart because you lack knowledge and experience in this sector? OpenCart is made to be used by anyone and give complete control to the site's administrator, with or without any tech knowledge or experience. If you would like to be on top of things but you're afraid that you won't be able to make it because you're no tech expert, it's time to stop worrying about it. Whether it is about setting Responsive OpenCart Themes or other tasks, you will find your way around it very fast.
There is no limit when it comes to the number of products you sell
Once you start using OpenCart, you can continue using OpenCart no matter how much your online store develops. There is absolutely no limit when it comes to the number of products you choose to sell. It is up to you how many product categories you create and how many products you choose to display. You can have just a few or you can have hundreds, it's your choice. And the best part is that each product can have a description, ratings, and even comments, so it's very easy to create and develop the store you dream about.
You can manage several stores with one single admin panel
If there's no limit when it comes to the number of products you can sell in one single store, you should also know that you can manage more than one store with OpenCart. You can have several stores at once and the best part is that you will use one single admin panel for all. This way, you won't have to log in and log out of various panels in order to manage your stores. Everything you need will be in one single place.
You can set up a variety of languages and currencies
Besides offering your clients a wide range of products, you can make their shopping experience much more pleasant by setting the website to be displayed in a multitude of languages and currencies. This way, your customers can personalize their experience according to their needs and preferences. So, don't just stick to setting up Premium OpenCart Themes, but also adjust the website in such a way so that each visitor and customer enjoys a pleasant experience.
Clients can choose from various payment and shipping methods
While it is true that there's a multitude of Premium OpenCart Templates and themes, you can also opt between numerous payment and shipping methods as well. In fact, you should give as many options as possible, to your clients, when it comes to these two sections. They should be able to choose the best payment and shipment method that works best in their case.
There's an impressive number of plugins at your disposal
It is very easy to enjoy the website of your dream with so many plugins available. In fact, OpenCart is highly versatile and easily adaptable, so you can easily grow your business with it. With 13,000 plugins at your service around the clock, Powerful OpenCart Theme, and premium OpenCart templates, expanding and adjusting your website as it goes will certainly not be an issue.
It is SEO and mobile friendly
SEO is a must these days, if you want to increase your e-commerce website's visibility. Also, the number of mobile users cannot be ignored any longer, so the best choice you can make is to come up with a mobile-friendly website. Luckily, OpenCart can serve in both cases. It provides all the support you need when it comes to SEO and, with its help, mobile-friendliness will be possible. You just need to decide upon a Responsive OpenCart Theme that works best for your website.
MultiPurpose E-Commerce OpenCart Themes is our most advanced, best selling and highest rated theme to date. Everything you would expect and more from one of the most popular OpenCart Template related websites out there!