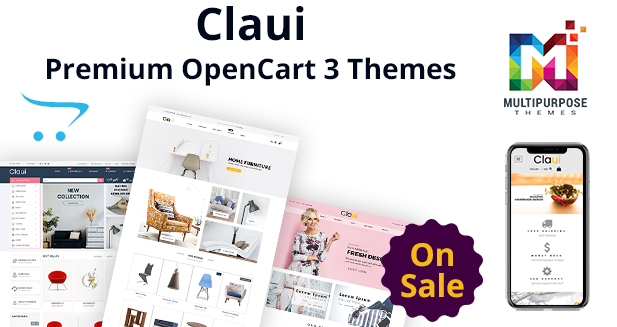 Claui Opencart Themes For Any Kind Of Sores
New Responsive Opencart Themes Just Launch [Claui] !!
If you're building an OpenCart store, a good OpenCart theme will be the first thing you'll need.
Are you looking for the ideal way to create a Shopping Cart, Jewellery Store Theme? Great Responsive Opencart Themes are the key to creating effective visual interfaces for successful websites.
Claui Responsive Opencart Theme comes with simple and cool features. Designed for Fashion store, jewelry store, jewelry, lingerie, fashion designer clothes, cosmetic, beauty store, toys, furniture, kids, saloon, products, selling, buying, and Responsive Multipurpose stores.
This OpenCart theme is suitable for small to medium business owners who have their online store. This theme can be used for Online shopping cart website to sell their products.
Key Features:
Compatible with OPENCART Version 3.0.x
100% Responsive Layout
Mobile Menu
Products Tab Slider Module
Custom Footer Module
Custom Header Contact Module
Newsletter Module
Export Newsletter Entry in CSV Format
Multi-Currency
Client Logo Slider Module
Brand Logo Slider Module
Multilingual
Ajax Cart / Wishlist
Fit for any kind of Online Store
Page Builder with Drag and Drop
Store 1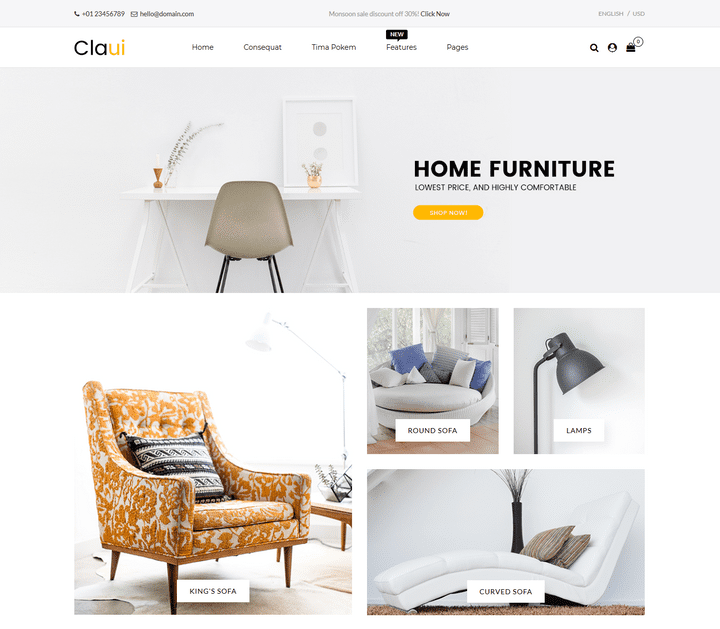 Multiple Currency supported
Store 2
Store 3
Store 4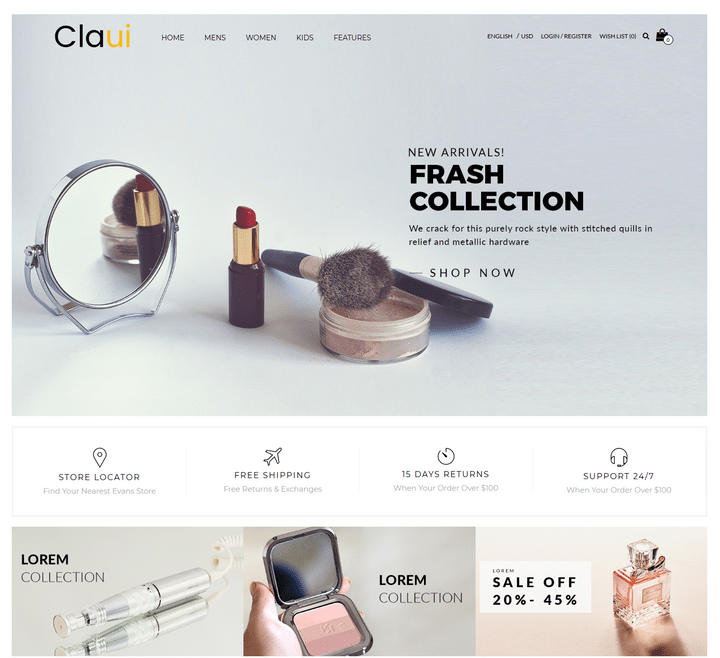 Store 5
Store 6
Store 7
Furniture OpenCart Multipurpose Template made for Furniture Store. One main thing required for these websites is the ability to look cool and trendy. And that is exactly what OpenCart Multipurpose Template Does.
Image Size Chart
CheckBox & Radio Style
Out of Stock
Redefine Search More
Claui – Responsive Opencart Theme comes with Redefine Search More.
Product Description Show more

Discount on Products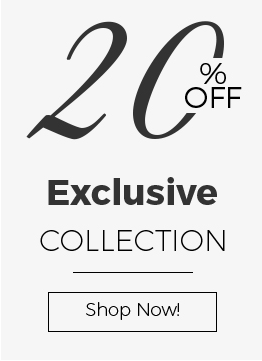 Cart Info
Responsive slider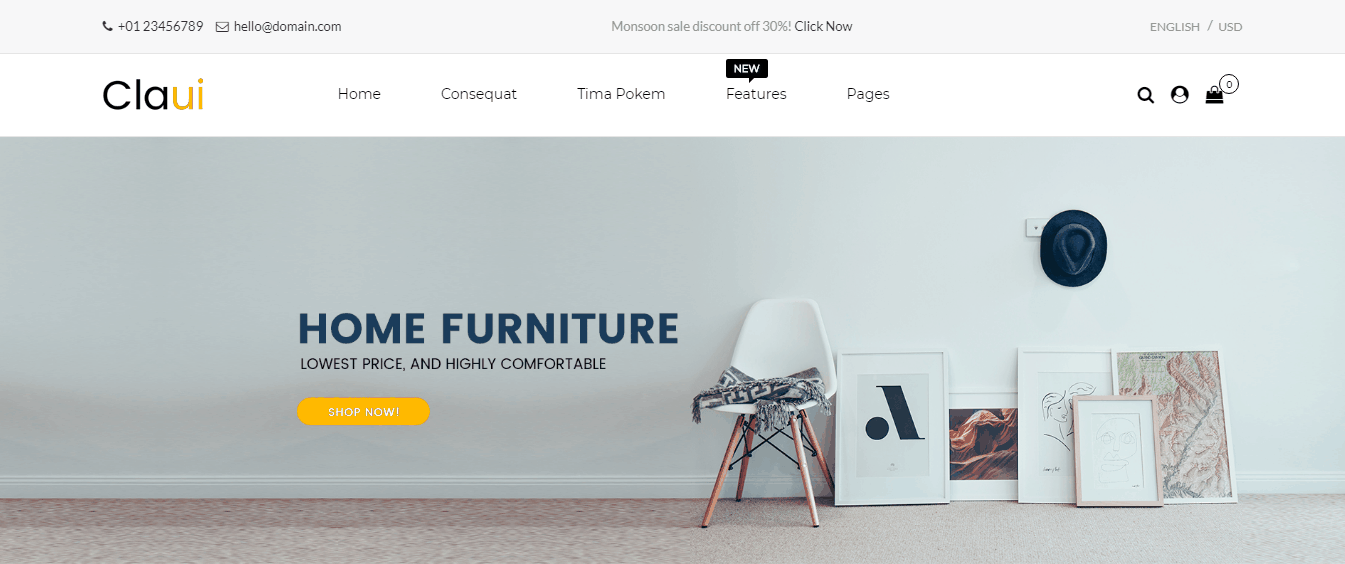 Mega Menu
Mega Menu module allows you to arrange many header menu items in different columns. Customers can easily receive a lot of information and images just by hovering your header menu.
Multiple Currency supported
Now you have a multi-currency feature that can help you shop online based on your currency. multiple Currency such as Euro, Pound and US Dollar
Product image Zoom feature
This button shows up when you bring a mouse cursor to a certain product image, after clicking on the image you can see the image with high resolution which helps you to select the best product without going to the next page.
Featured Product section
Helps you to provide featured different items and selects the one which comes with the better quality of clothes and other items. You can remove the item from that window itself if you don't choose it.
Bottom To Top Button

Newsletter Module

This module gives you to add/update/delete newsletters to send you via Opencart Multipurpose Theme  & Responsive Opencart Themes and it gives a drop-down selection for added newsletters and it also gives you all details of your products.
Social Media Sharing Icons
Premium OpenCart Themes comes with Social Media Sharing Icons such as Facebook, Twitter, Instagram, etc.
Ajax Cart / Whishlist
It adds items to the shopping cart without reloading the page. This choice gives more convenient experience on your eCommerce store and encourages customers for more quick purchases.
Grid & List View Modes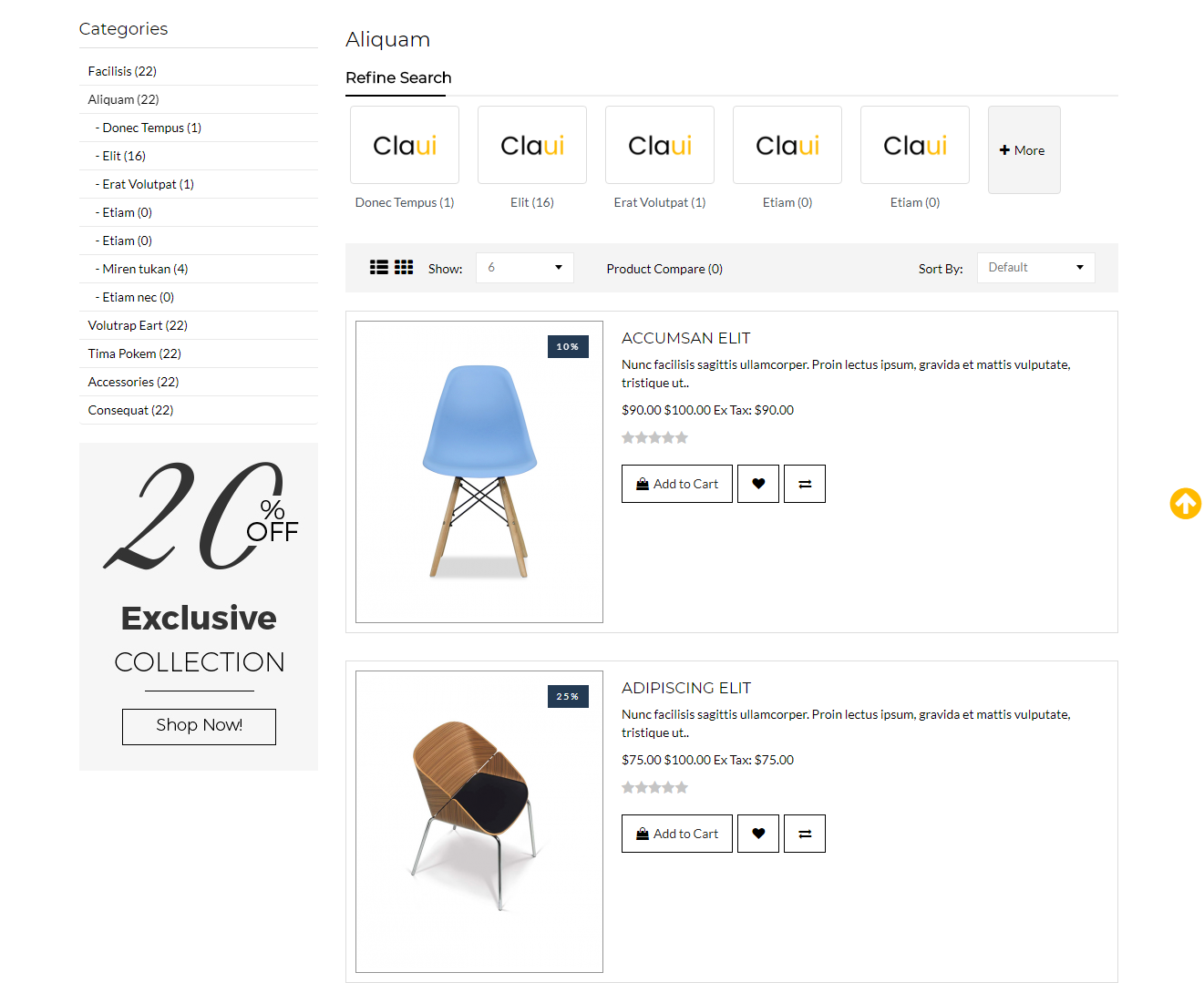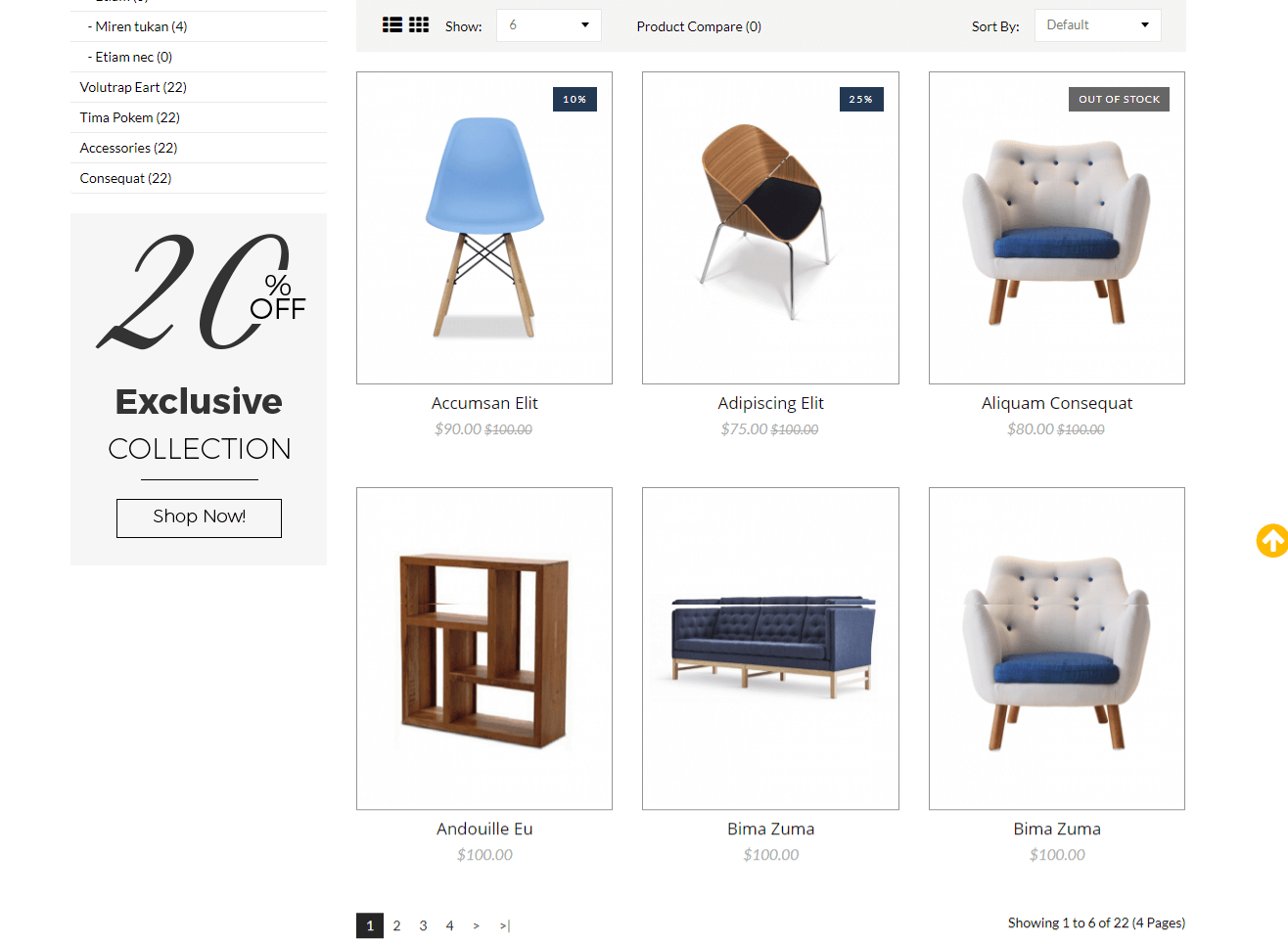 This section will help the customer to view the products either in a grid view or a list view as per their convenience. With that there will a description column also for the product details, add to cart option and other elements.
Commenting System / Reviews
Responsive Opencart Themes provides Commenting System / Reviews. This feature will enable your clients to share their views about your products and rating to them on the basis five-star scale. With every rating and comment, your store will look more trustworthy to customers as it builds a strong relationship between you and the customers.