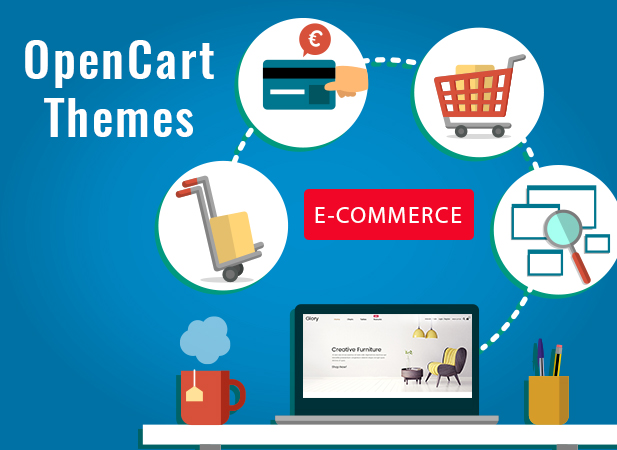 Do you know what the best solution for your e-commerce business is?
It's no secret that the e-commerce business sector met an incredible development in recent times. It appears that more and more people prefer this type of shopping, in the detriment of brick-and-mortar stores. So, if you are considering to start an e-commerce business, there are high chances that you will succeed. Of course, there are some aspects you need to have in mind and you will have to deliver high-quality to your clients. But, in order to start, you will need a suitable e-commerce website. If you want to make sure that your business's website will allow customers to enjoy outstanding experiences, you need to employ the best available platform. If you are interested in starting your own business or doing something and more from one of the most popular OpenCart Themes related websites out there!
Speaking of solutions for e-commerce businesses, OpenCart managed to grab the attention of millions of business owners in this sector. And it continues to be used and appreciated by an increasing number of people. What makes it such a good solution? First of all, it is entirely free. Yes, OpenCart started as an open-source solution and it continues to remain the same type of solution even in our days. The creation of Daniel Kerr, OpenCart began serving e-commerce business owners back in 2005. Since then, it became more powerful, versatile, and capable of serving a wide range of companies in the e-commerce sector. By using OpenCart alone, it is possible to manage several online stores at once, with the help of one single dashboard. Now, it is easy to understand why it is the preferred option of so many business owners.
Even if it appears as a universal solution, OpenCart gives you the chance to come up with a personalized solution. It provides more than 14,000 features and extensions, so you can design the ideal platform for your e-commerce company. But, for now, let us go through some of the most basic features of OpenCart Templates:
It is ideal for admins
With a dashboard capable of managing more than one store at once, admins will love updating and checking on all their stores in one single place. Not to mention the existence of a wide range of tools that will make online store management a piece of cake.
The number of products and categories you can add is unlimited
It doesn't matter what kind of products you are looking to sell. When it comes to adding product types and categories, OpenCart offers unlimited possibilities. It will provide the perfect background for any online store to develop well.
It can make shopping experiences pleasant for all customers
OpenCart gives you the chance to display the offers of your store in a variety of currencies, languages, and other filter options. This way, every client will feel at home in your online shop and will find it easier to purchase from you.
A complete and complex solution for payment gateways
It is very important to offer a wide range of payment options to your customers. Each should be able to find his or her preferred payment service when shopping in your online store. With OpenCart, you will be able to integrate the most popular and used payment options, so you won't lose potential clients.
It is optimized for SEO and provides responsive solutions
SEO is a must if you want to make your website visible on the Internet. So is the responsiveness of a website, considering the increasing number of mobile users out there. Luckily, OpenCart offers both of these features, so it is really easy to drive your business toward success with this platform.
You can easily integrate third-party extensions
As mentioned earlier, the number of extensions provided by OpenCart is impressive. This also includes third-party extensions, so you really have everything you need to grow your business fast and effective.
MultiPurpose Responsive Opencart Themes is our most advanced, best selling and highest rated theme to date. Everything you would expect and more from one of the most popular OpenCart Template related websites out there!