Multipurpose Responsive OpenCart 3 Theme 6 Design
Multipurpose Responsive OpenCart Theme
Free Upgrades and Support
If you need specific or something new features and it's not available for OpenCart so, don't worry this features can help you.But you can do one thing is tell your specific features what u want and This features will help you for this and it's free upgrades to those features.
Custom Product Sidebar CMS Module
It shows a list of a category of your product when a user clicks on a sidebar with using cms module.
Products Tab Slider Module
Products Tab Slider Hover Effect OpenCart module allow show product on your homepage, each with a selection of products: Special Products, Latest Products, Best Seller Product, and Categories.

Fit for any kind of Online Store
This feature is fit for any kind of online e so you use this features to make the good website.
New Arrivals section
Add Products to latest products section.And show Home Page for new arrivals so, the user can show easily for your new launch products.
Compatible with OPENCART Version 3.0.X
It's compatible with OpenCart version 3.0.x in this Responsive OpenCart 3 Theme.
Mobile Menu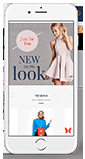 Quick access link to mobile on your smartphones.
Brand Logo Slider Module
This means you can simply select the products by their manufacturers. By clicking on the name of a brand, viewer of your online store will continue to the page where every item created by that brand is present.
Latest Font Awesome Library
OpenCart provides awesome latest fonts Library So, choice as per your requirement.
Mobile Friendly (Touch Enable)
Open Cart is fully mobile-friendly.
Image Gallery Module in Page Builder
With the help of Image gallery module, admin can add/manage images into various gallery according to requirement with using page builder.
Client Say / Testimonial Module in Page Builder

Testimonial Module is the module for OpenCart by which customer can give their feedback about the site or product or any services.
Badges
This feature will help you to show the discounted items, new arrivals, summer special, extra discount, featured items and etc. Badges contribute to the more effective promotion of the products if used properly.
SEO (Search Engine Optimization) Friendly
OpenCart is the best SEO optimized platform, from meta title and description to modules it will allow us to manage everything manually. Other than that website loading speed is another thing which is always a point of concern in web development. It is more important now because it will help in good positioning in search engines as well as make a good impression towards users.opencart is SEO friendly.
Multilanguage support
open cart support multi-language.
Responsive Hero banner
Banners are pictures containing linkable images displayed in the storefront.Banners can be utilized to catch the customer's eye. And It supported slider module so it's quickly caught customer's eye.so open cart provide responsive hero banner
HTML5 and CSS3
open cart support HTML5 and CSS3.it can also support multiple languages.
Google Fonts
OpenCart provides awesome latest fonts Library So, choice as per your requirement.and also support google fonts.
Multiple Color options available.
OpenCart provides multiple color option So, choice as per your requirement
Custom Footer Module

It means a user can contact easily to you.
Support VQMod
VQMod is a library file, User just has to install it.
Header dropdown shopping cart
OpenCart provides header drop-down shopping cart.
Open source

OpenCart is lighter and requires less time to set-up, this is why it is cheaper to have it than any other eCommerce platform. Generally, OpenCart Development Companies charge less for setting up an OpenCart store than Magento store for a small business. You will get the list of extensions in OpenCart to modify your website for the unique look.
Opencart Themes go the same way as extensions. Many people think that if they use the same platform their website can easily be copied by its design, appearance, and functionalities. But it's never like that, OpenCart offers a broad range of themes, through which you can customize your online store in different ways and make it look creative and different.
Latest Product Slider
OpenCart provides the latest product with a slider bar which will show you the new arrival product.
Featured Product Slider
open cart support featured product slider
Cross Browser Support
it can support multiple browsers like Safari, Mozilla, firefox, chrome, opera 9+, IE 9+, etc.
New Features List
1. Size Chart
2. In Stock Icon
3. Checkbox and Radio Styling
4. Payment Option Image
5. Compact spacing home
6. HomePage Blog Excerpt
7. Feature Image in Blog
8. Side Bar
9. Number of views in Blog
10. Commenting Feature added in Blog